新會員登錄注意事項 For new web page member log in
2014/03/10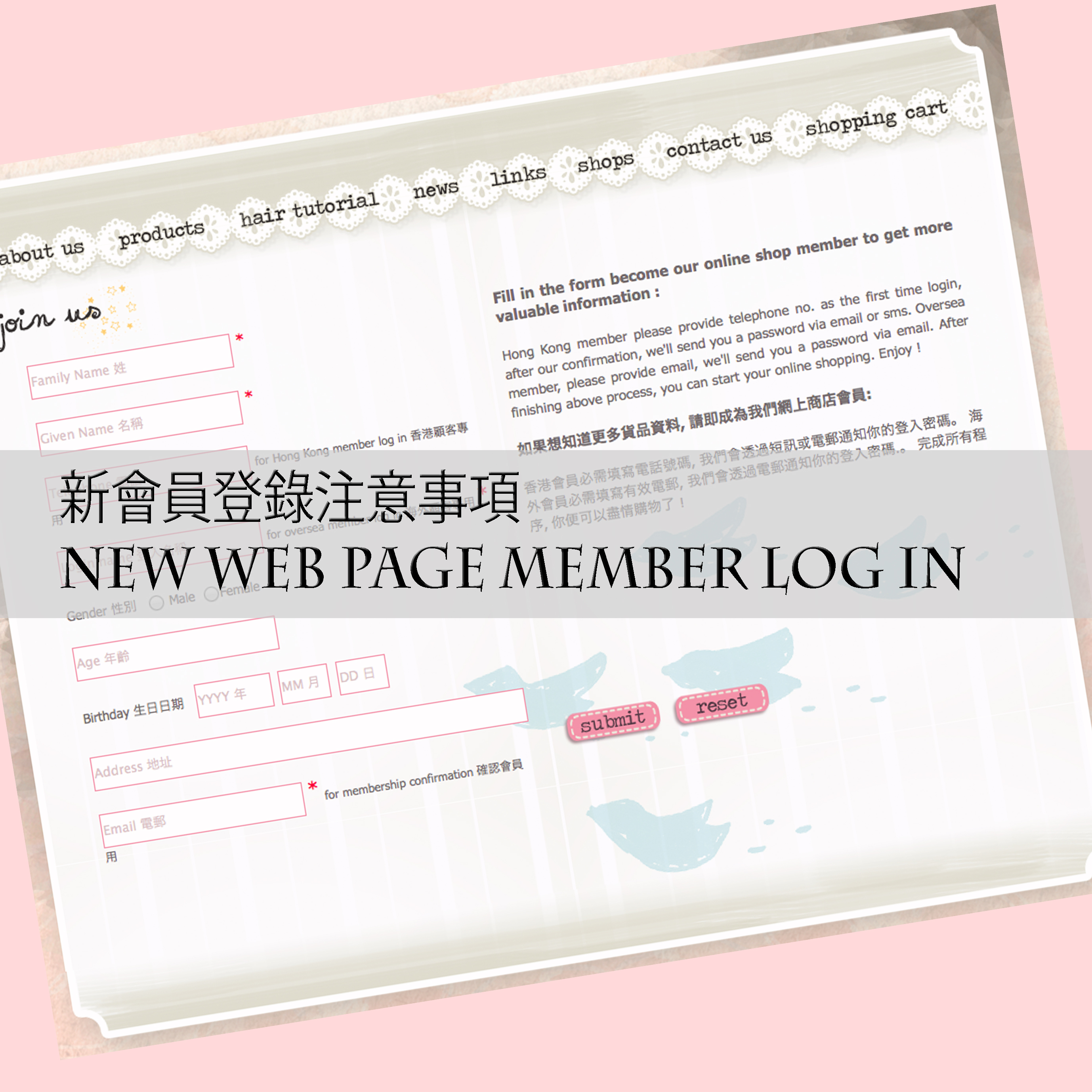 - 所有登記之會員, 必需提供電話號碼及電郵, 否則系統會自動刪取貴 客之資料, 敬請留意
- The web page system will be deleected all your information if you did not privide your phone no. / email.

- 如果你是實體店會員, 可以以會員價在本網站購物, 但是請在成功登入後傳電郵到info@accessoriesmall.com.hk 核對身份。
- If you are already our shops' member, you can enjoy the same member offer in our web page. Please send an email to "info@accessoriesmall.com.hk" to verify your member detail.

- 各位登錄成為會員後, 請到你的電郵查看收到的密碼,如還沒有收到, 請查看你們的junk mail box, 謝謝 :)
- After signing up as member, please check your registered email for the log-in password. Remember to check your junk mail box if you did not receive it.
- 會員儲分制, 每次以paypal付款後, 積分會自動存進貴 客之會員帳戶中, 每1500分可以當$50在網站使用 (以正價扣減,不能只會員折扣使用及不適用於特價品)
- Every 1500 point can be redeem$50 cash for our web site member. The point will be added to your member account actomaticlly. (Not available for sales items, only for regular price deduction )